At football events, target shooting stands are always a classic activity. The Foot Air goals, with their integrated targets, will give you a real challenge and allow you to show everyone how precise your shooting is in a fun environment.
This fun activity assesses the precision with which participants can hit the ball.
Players can challenge each other on an attractive and friendly stand. A classic for all your events!
Compare your shooting power between friends or colleagues with the Foot Air power shot stand.
With a precision of +/- 1km / h, participants can gauge their strength and challenge their loved ones. A radar instantly captures the power of the shots and transmits it live on a screen.
This football animation stand, accessible to all audiences, is a hit on every event.
There are several possible options:
Hand-crafted in France
Lenght : 5.5 m
Width : 2.05 m
Height : 3 m
Ultra-fast installation
Light PVC-coated material
Weight: 275g/m²
M1 fire classification
Complies with European standards
Warranty: 5 years
Life span > 10 years
Advertising insert system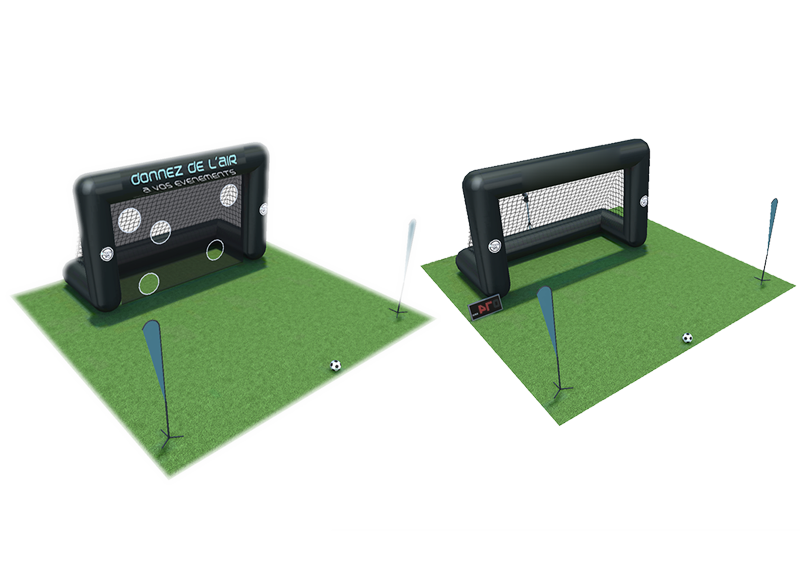 Receive a personalised quote
We are available to help you choose the perfect products according to your requirements and budget