Discover our catalog of communication tools. These will enable you to dress up your fanzone. Foot Air offers a diverse range of inflatable structures that will elevate your event's visibility and amplify your brand presence. Explore our comprehensive range of communication solutions and let your event shine with Foot Air.
OUR INFLATABLE COMMUNICATION TOOLS
Enhance your football events with our giants inflatable football jerseys. Fully customizable and eye-catching at 6m tall, they're perfect for creating a vibrant fanzone.
Get them in your team's colors!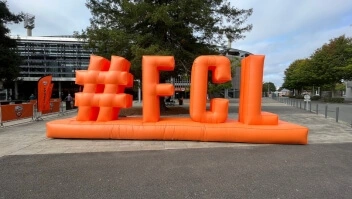 Elevate your club or company's visibility with this striking inflatable structure. Standing at 3 meters tall, with letters reaching 2.5 meters in height, it ensures your brand makes a memorable statement.
Perfect for events, it commands attention and provides an unforgettable presence, making your name the focal point of any gathering.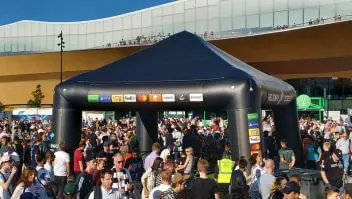 Our 4.50m inflatable tent is a fantastic event communication tool.
Enhance your football events with a branded showpiece. Ideal for freestyle shows, sponsor stands, and promotional booths, this multi-purpose structure ensures maximum visibility for your partners.