Over the last few years, 5-a-side football has become extremely popular, with a constantly increasing number of players. Be it with family or friends, 5-a-side football is a great way to combine sport and leisure.
During your special event, Foot Air's inflatable pitch makes it possible to replicate a playing field similar to indoor football.
Whether used during special event tours, sponsor activation events, the creation of a beach-soccer pitch or the organisation of a football tournament, this inflatable football pitch adapts to any kind of event and any kind of environment.
The inflatable football pitch is fitted with 4-metre netted walls, keeping the ball enclosed within the pitch for a high-tempo game without any dead time to retrieve the ball.
The inflatable walls ensure better safety in the case of collisions. Foot Air's inflatable football pitches are modular and several configurations are possible, from 5-a-side to 3-a-side.
Being able to have the inflatable football pitch sponsored helps value your partners, as we can add advertising tarps directly on our Foot Air inflatable football pitch.
There are several possible options:
Hand-crafted in France
Length: 30 m
Width: 20 m
Height: 4 m
Ultra-fast installation
Light PVC-coated material
Weight: 275g/m²
M1 fire classification
Complies with European standards
Warranty: 5 years
Life span > 10 years
Advertising insert system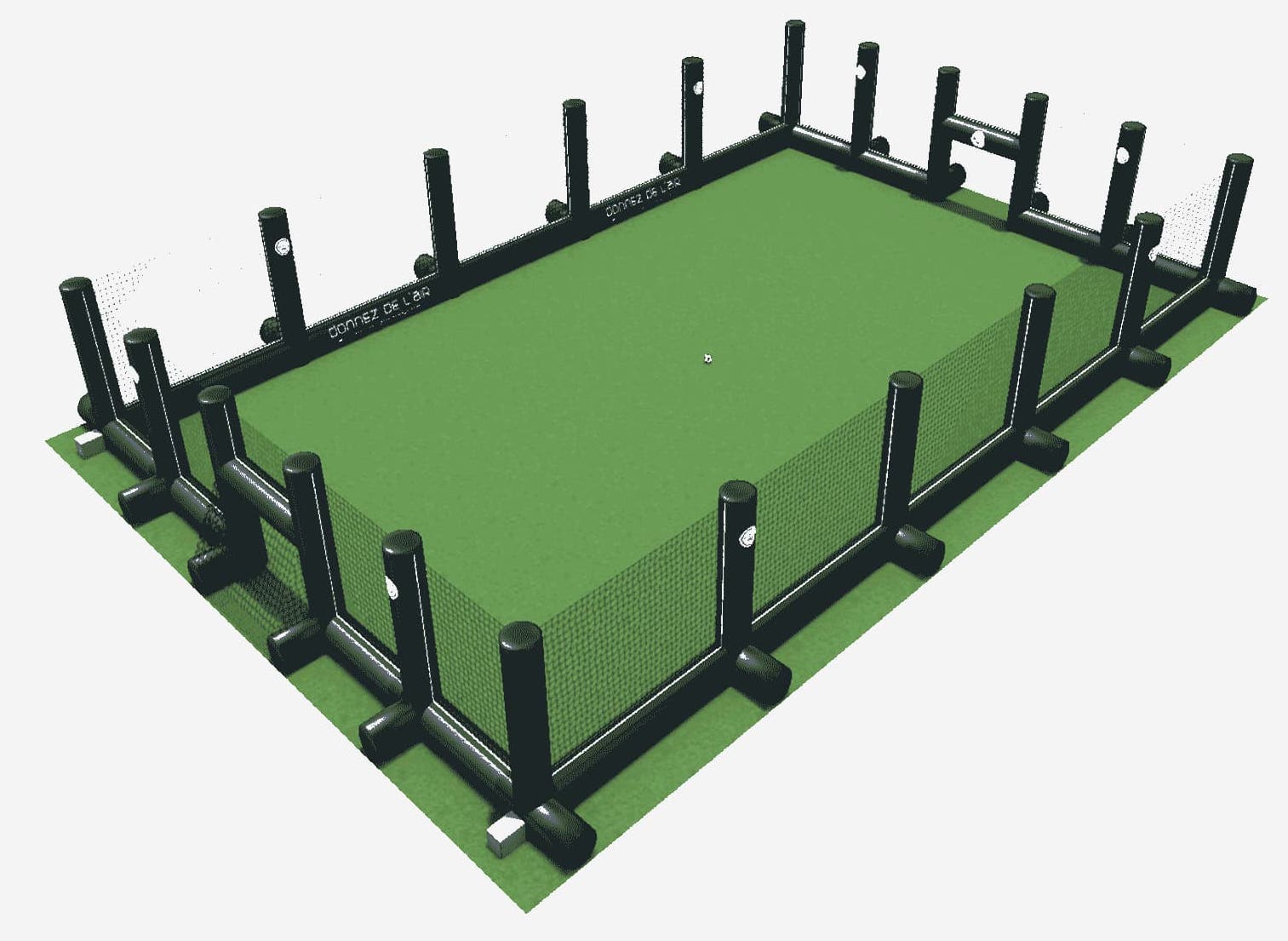 Receive a personalised quote
We are available to help you choose the perfect products according to your requirements and budget