Freestyle Football is a booming activity that is attracting more and more young people, thanks to its freed and artistic touch, and to the increasing popularity of online freestyle football videos.
Freestyle football is a mixture of football, juggling and dance, where players can express their artistic side with a ball.
We offer this freestyle football activity in an area marked out with barriers, or in a more sheltered environment thanks to our Foot Air tent.
This 50 m² tent sets out a perimeter for freestyle football, making it easier to control participant flow and bringing more visual strength to the freestyle football stand for beginners. The Foot Air team also offers beginners' and perfection courses for freestyle football.
Foot Air is specialised in teaching this discipline. They have over 10 years' experience and have put quality work into methodology and learning technical movements.
Foot Air freestylers host the freestyle stand with a great deal of professionalism, for all your football events.
Foot Air also offers choreographed shows, to music, with title-holding and world-renowned freestylers.
There are several possible options:
Hand-crafted in France
Outer diameter: 7m / 7m
Height: 5.20 m
Ultra-fast installation
Light PVC-coated material
Weight: 275g/m²
M1 fire classification
Complies with European standards
Warranty: 5 years
Life span > 10 years
Advertising insert system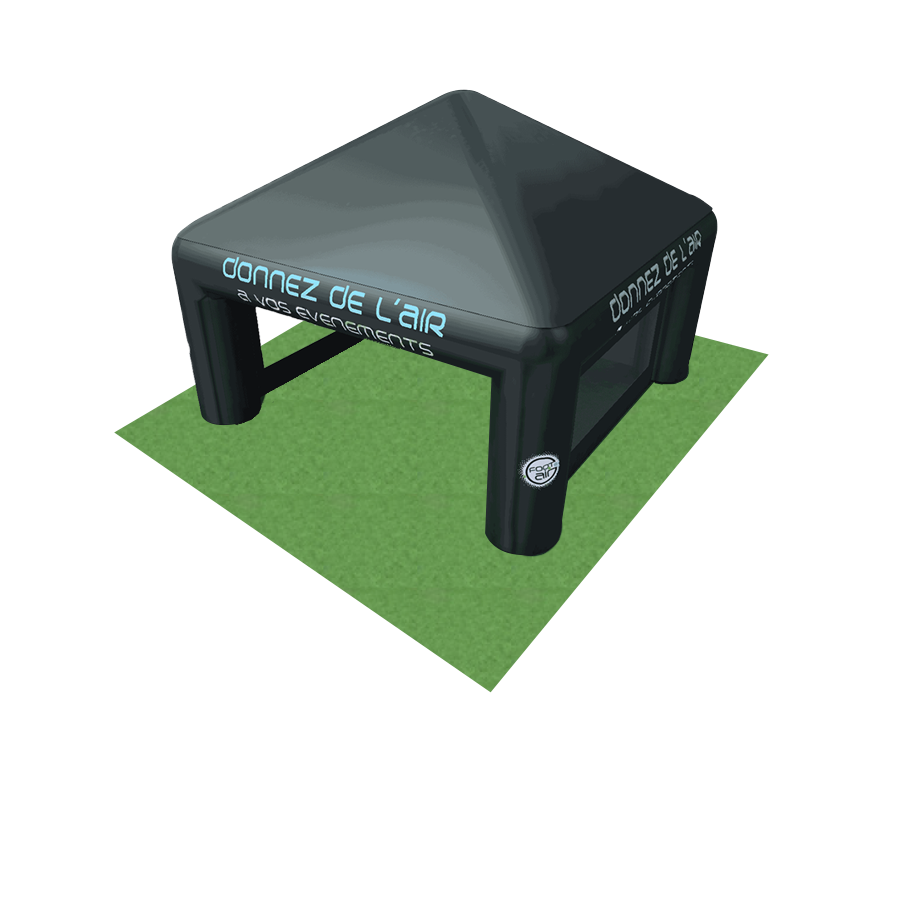 Receive a personalised quote
We are available to help you choose the perfect products according to your requirements and budget