Foot Air football tennis is a technical and spectacular stand, with 1 to 3 players per team.
Be it with friends or family, football tennis is suitable for all ages and can be enjoyed regardless of your level.
Foot Air's football tennis can adapt to all kinds of indoor or outdoor events, and its fun and friendly approach has made it extremely popular.
The self-standing structure, fitted with a net, ensures maximum safety for participants.
Games are quick and played 1-on-1, 2-a-side or 3-a-side.
Foot Air's football tennis is a spectacular activity! A fun and festive stand for your football events.
There are several possible options:
Hand-crafted in France
Length: 6.5 m
Width: 4 m
Height: 1.3 m
Ultra-fast installation
Light PVC-coated material
Weight: 275g/m²
M1 fire classification
Complies with European standards
Warranty: 5 years
Life span > 10 years
Advertising insert system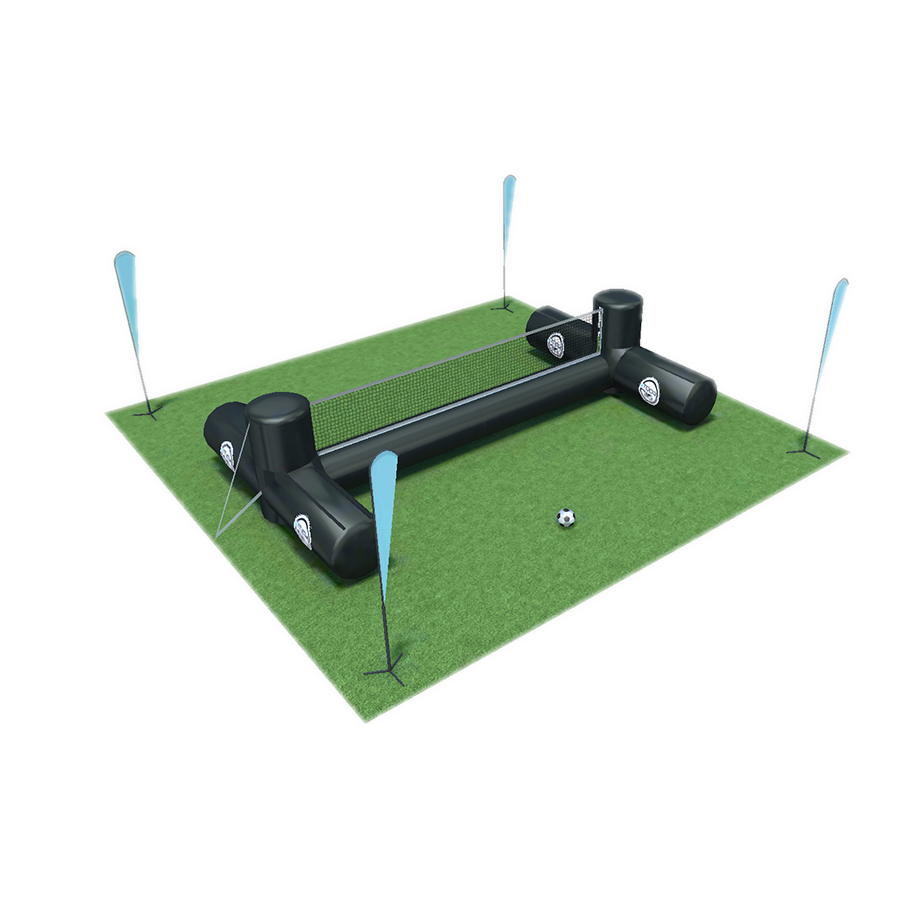 Receive a personalised quote
We are available to help you choose the perfect products according to your requirements and budget