The Foot Air mini pitch is a round inflatable structure that is always extremely successful thanks to its street-football look and stand configuration. The Foot Air arena adapts to all kinds of football events, either inside or outside.
Games can be played 1-on1 or 3-a-side, and the atmosphere on the stand is festive as the audience is nearby and the queue is right next to the game.
Mini-pitch football rules are very popular with young participants: 2 goals or a nutmeg to win the match!
Personalise the 1-on-1 arena with removable advertising tarps that can be directly mounted onto the mini inflatable football pitch using Velcro straps.
This mini football pitch is a must-have among your football activities!
There are several possible options:
Hand-crafted in France
Outer diameter: 6.5 m/6.5 m
Inner diameter: 5m/5m
Ultra-fast installation
Light PVC-coated material
Weight: 275g/m²
M1 fire classification
Complies with European standards
Warranty: 5 years
Life span > 10 years
Advertising insert system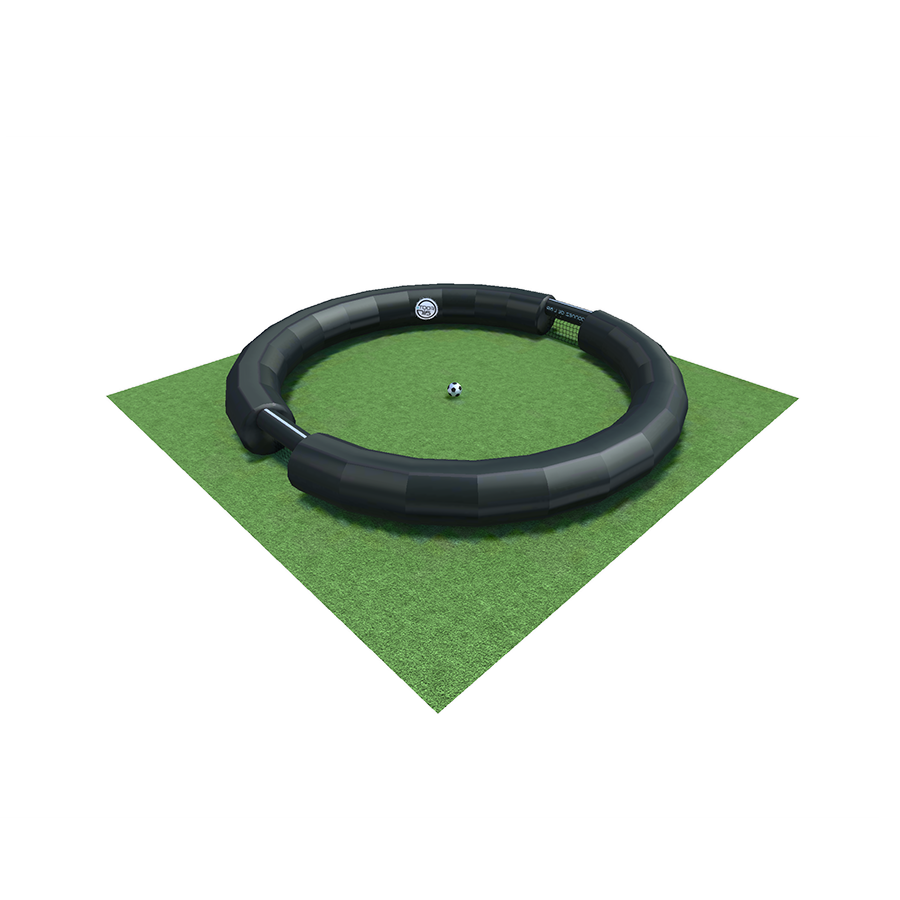 Receive a personalised quote
We are available to help you choose the perfect products according to your requirements and budget